No food, no shelter, no fresh water, no tools... No camera crew. One man - alone in the wilderness. With his signature black humor and candid on-camera style, Les Stroud documents his struggles as he overcomes seemingly insurmountable obstacles in real survival situations. We are so fortunate to have Les Stroud in Bend next June, and even luckier to be able to host two incredible tours with Survivorman himself.
So, who is Survivorman and what does he do? Les Stroud is a Canadian survival expert, filmmaker, and musician with a passion for exploring, learning, and teaching about the outdoors. A Toronto native, he graduated from Fanshawe College with a degree in Music Industry Arts. After a short career behind the scenes in the music industry, Stroud became a full-time wilderness guide, survival instructor and musician based in Hunstville, Ontario.
On his self-filmed show, Survivorman, Stroud uses his survival skills and knowledge to survive for up to 10 days alone, in a remote location, with little to no supplies until being rescued. Finding food, water, and materials to make fire and shelter pose the main challenges of each episode.
Stroud's "5 W's of Survival" are often referenced, and we think this is a pretty good list for anyone who will be spending time outdoors! Know before you go:
Weather: Climate and temperature of the area will let you know what kind of shelter you need.
Wood: How much wood is around for both fire and shelter?
Wigglies: Spiders, scorpions, snakes, anything that can bite you or poison you.
Widowmakers: Rocks, trees, large animals, anything that can fall on you or attack you.
Water: Where will you get water, how will you obtain it, how will you store it?
All of this information and more will be discussed during both of our extraordinary tours running on Friday June 8. On our morning kayak adventure, we will be heading up the west flank of Newberry Volcano, and paddling across the caldera lake to meet Stroud at a remote and brilliant site. Once we've made it to the location, Stroud will delight us with delightful music and compelling stories of his exotic travels.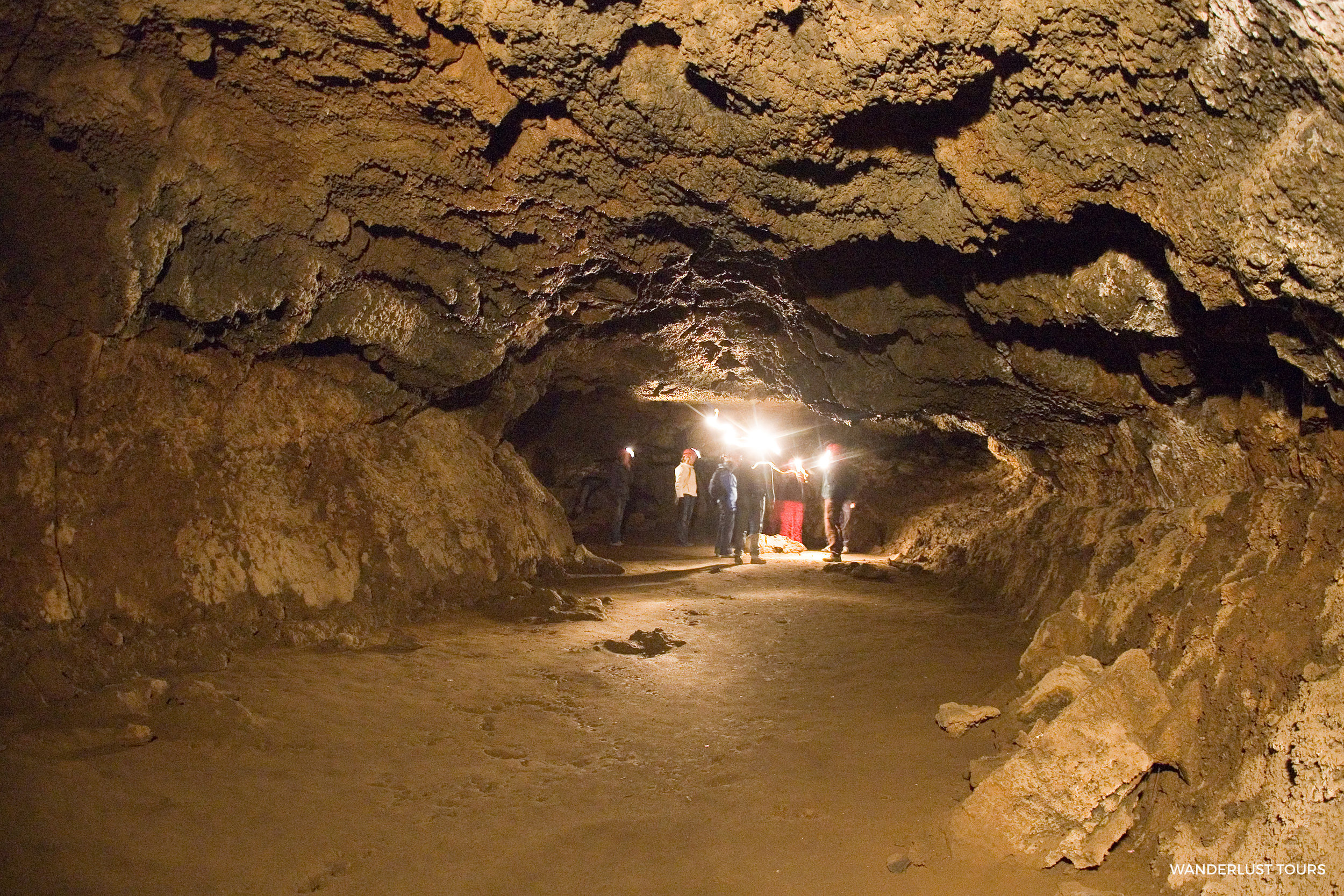 That afternoon, we will depart Bend and make our way to an ancient lava tube cave to explore the hidden underground world of these large cool caverns in a way that's safe and fascinating! In small groups, our naturalist guides will interpret the geological formation and many historical uses for these wondrous caves. Both tours include tickets to Les Stroud's evening performance at the Tower Theatre on Saturday, June 9, 2018
A musical, storytelling, and video concert experience featuring original music and intimate stories woven together with beautiful video imagery; as inspiring as it is entertaining. Les Stroud is the only producer in the history of television to produce an internationally broadcast series entirely written, videotaped and hosted alone. Don't miss this magnificent opportunity to learn from the adventures of this seasoned Survivorman!